Tournaments


AAU, AVP, p1440, BVNE, Queen of Beach and King of Beach

Club Programs


Beach Basics, Elite-Prep & Elite
Junior Training
Adult Training
Private & Group Training
Clinics
Personal Coaching
Speed, Agility & Vertical Programs
Conditioning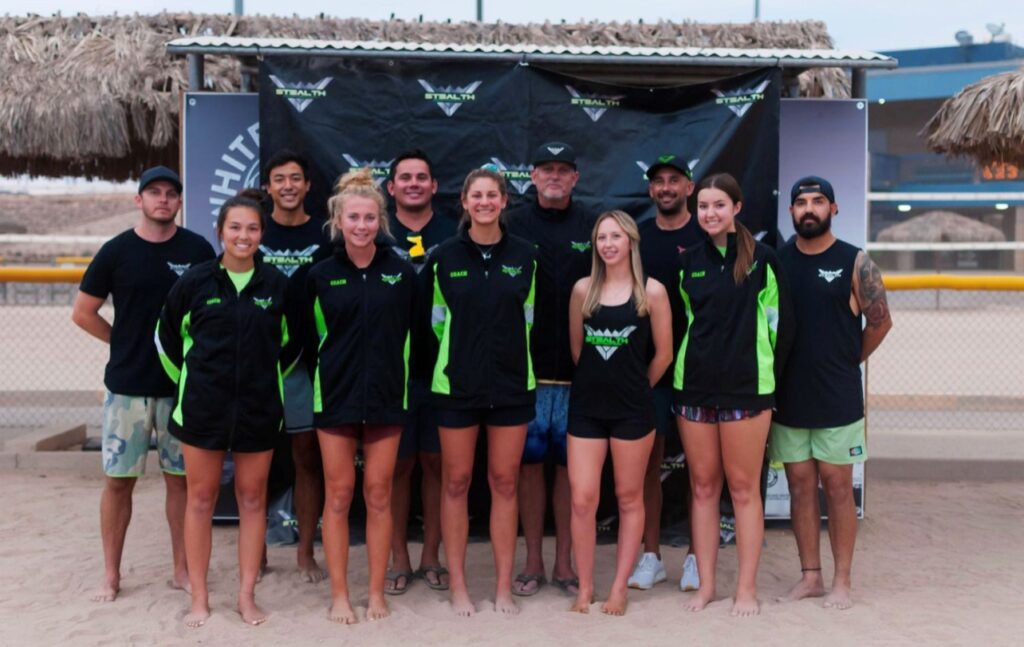 Stealth Beach Volleyball offers experienced coaching staff, including current and former AVP players, collegiate coaches, and current and former Division 1 players.
We offer three practice locations to choose from, including Victory Lanes Sports Park (N. Phoenix), Scottsdale Ranch Park, and Backyard Beach (Goodyear). You are welcome to drop in on a practice.
Visit our Stealth online store, where you can find personalized Stealth gear for our athletes, fans and parents.